Ridiculously belatedly, I know – glaciers have moved faster – I've finally pulled together a gallery of images from 2014! Post processing your images take forever – or so it seems – but notwithstanding it's always worth reviewing your work. Not least, it's worth asking what works and why and what doesn't work and why and pulling together a gallery of images is one way of doing just that.
In my round-up for 2013 I said that I'd shot some 7,500 images totalling 263 GB of space and that had trumped my efforts in previous years. Well, 2014 blew those figs clean out of the water; c.13,500 images shot consuming c.454 GB of disk – nearly twice my previous max! Quantity isn't, nor has it, nor will it ever be a measure of artistic value or quality but – to coin a phase – the more I practice the better my images get – arguably! As an aside it also shows that myself and most other photogs have data handling issues equivalent to companies many times the size of our businesses. Quite literally, digi photogs are awash in data.
Photographically, 2014 was an extremely interesting and different year to those that went before it. I continued to shoot climbing images – as I figure I always well. The bulk of these however were in the Peak District – only a single overseas trip to Riglos being the sole exception. Cycling shots were up for sure – hardly surprising given that La Grand Depart happened on the doorstep. A week-long summer trip facilitated some UK surfing shots but the big newbie in my portfolio was trail running. Vertebrate Publishing were in the final stages of a trail running guidebook for the Peak District and our paths collided. By the time the guide went to print in the autumn I'd shot images on trails all over the White and Dark Peak. As you'll see, trail running is well represented in the gallery accompanying this post – though more of that anon.
2014 kicked off with some spectacular dawn light on Merseyside. The New Brighton Lighthouse, formally known as Perch Rock Lighthouse, is a favourite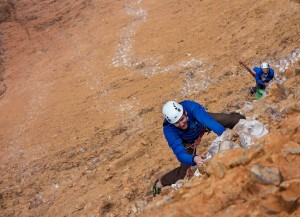 of mine and a few thousand other photogs as well! Originally constructed in 1827, the current lighthouse ceased operation in 1973.Since then it has been maintained by the Kingham family. Reports of Northern Light activity flooded the media in the second week of January – so much so that I donned suitable attire and jointed the throngs of night revellers at Stanage for whatever meagre glimpse we might get of said NL spectacular. In the end, most folks bailed an hour or so past mid-night with so much as seeing anything other than car headlights and a light-polluted (admittedly) clear night!
The main event in February was F-BO14 – an open bouldering comp at The Foundry. It produced some surprises along the way. Against some stiff opposition a certain Mr Ben Moon qualified for the final which was absolutely great to see that he could still hold his own in the rarefied air of top-flight bouldering comps. By March the weather was heading rapidly into spring and limestone action at Stoney was underway as well as some grit. It was great getting out again especially as I was in the midst of a climbing shoe review for CLMBER magazine.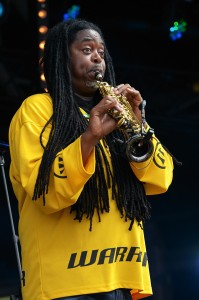 A four-day trip to Riglos in late March/early April felt like the real start to the season. And what an amazing route Fiesta de los Biceps is – absolutely knock-out; c.300 m of stunning climbing up unbelievable steep rock. What not to like? Back home after that, the flora was springing (sorry…) into life everywhere. April and May went rushing past in a blur with trips to Wallasey included the unexpected bonus of 'finding' The Breck as well as the more usual haunts in Chee Dale and Stanage providing photo opportunities. Farther north, a trip to Northumberland – with excellent weather as usual – was a real bonus. We based ourselves near to Dunstanburgh Castle which is just spectacular as are the nearby rock/boulder strewn coast line.
July, of course, was all about La Tour, what a great event that was – again bags of photo ops. It's a cliché of course, but I couldn't resist a snap of the yellow jersey as 'it' came past. And following that was the Sheffield Criterium – a city centre race where the pro teams and the best amateurs hack round a loop flat-out for an hour in a first-past-the-post race wins. A brilliant race and another great night out with the camera.
August and the school summer hols provided the opportunity for me to dip my toes photographically at least into a totally new genre – concerts; specifically Camp Bestival at Lulworth. It did occur to me that I might sneak off for a cheeky DWS or two but the festival was full-on that half-baked idea withered on the vine. What a great opportunity to add some new material to my portfo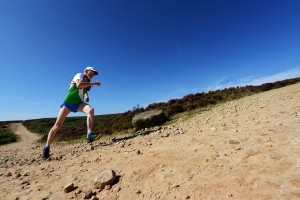 lio as well as catching some great performances too. The week after we washed-up on the Devon coast at Bude intent on sampling the surf and some Devonian bloc action – both were rather good as it turned out. A trip down to Colchester later in the summer hols offered another opportunity to catch the Red Arrows and an iconic Spitfire. August bank holiday saw us back up north in the Whitby area. As well as a trip round Go Ape in the Dalby Forest we nabbed a few waterfalls and night scenes on the coast. I also managed to fulfil a long-term objective – photographing a field full of fresh cut/baled hay which doesn't sound much but it seems to have taken me a while to get the tick.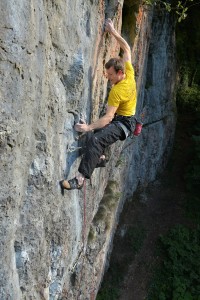 Starting in September I dropped into running mode; shooting trail running to be exact for a guide on trailing running in the Peak District. I'd shot runners before – but always as part of events and never as stand-alone image to illustrate a book. The brief was to shoot the runners at various stages around the routes and to shoot couples running wherever possible. With twenty odd routes to shoot in about as many days, it was an interesting challenge. Shooting a single runner as its own challenges but adding in another runner into the equation takes it to another level. Imagine shooting fast moving action and trying to get a good body shape as well as a good composition showing the routes is OK, but getting two runners to run together and look half decent is… well try it and you see what I mean! Fortunately the weather was stunning last autumn and I got the job done to deadline – just! Plus I got to go to some places I'd never been to before in the Peak which was brilliant. I also got to see and photo some great wildlife too.
And when I wasn't shooting running, I was out climbing and snapping climbing action too – that seemed a doddle in comparison to shooting two runners. Autumn seemed to pass very quickly – the colours were beautiful but seemingly gone in no time and then it was winter, Xmas and then the New Year and then time to start over!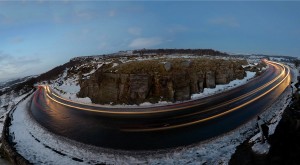 To see the full gallery of 2014 Captured click thru here…