August's Edition of Climber is hot off the presses and it comes with a destination piece from yours truly on one of the best single-pitch, seaside trad climbing venues we have in theUK– yeph, I'm talking Lower Sharpnose…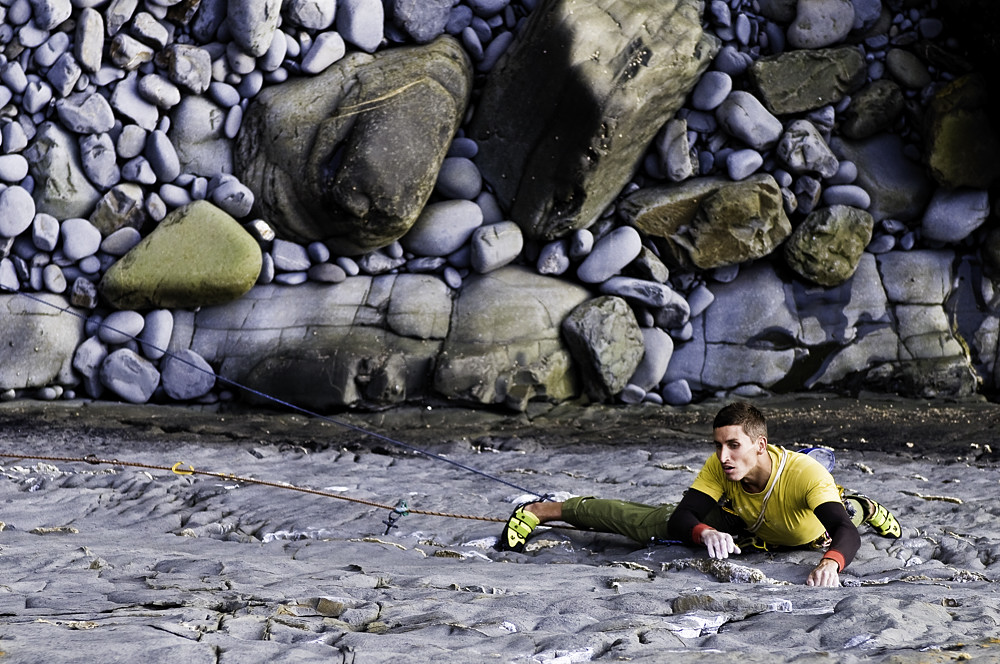 For years I'd blasted down to Cornwall getting, but ignoring, a 'I should go too Lower Sharpnose' feeling as I motored past Okehampton on the A30. Eventually, the opportunity came to check-out the Culm Coast for a calendar shoot and Adam, Kev and myself met up last summer and went down there for a weekend. The short walk past the listening post had been superseded – a long walk-in along the coast now being the order of the day. It's not really a long walk – but it sure felt it carrying both climbing and photography kit. High tide that weekend was at noon so a late start – followed inevitable with a late finish – was imposed upon us. It did afford a lie-in so it wasn't entirely disagreeable and we did (just) make last orders at the pub as well so again, that wasn't a total disaster.
Over the years I've sometimes found that crags that are hyped-up don't always quite live up to expectations – not so Lower Sharpnose however; the crag is truly unique and the climbing to die for. Well maybe not quite, but it is pretty flippin' good. Lower Sharpnose isn't especially big – quite small in fact – but IMHO it's a package that hangs together very well indeed.
But there I go starting to give you the full SP. If you want the full low-down at the moment you'll have to pick up a copy of the mag. Here's a gallery of images to whet your appetite…