January 2013's edition of Climber was a real sweet and sour edition for me. The sweet bit was the 8-pager on Arco, one of the primo Italian rock climbing destinations, by yours truly. The sour bit was the Partick Edlinger obituary which I also penned…
The Acro piece overviews the plethora of climbing just beyond the northern shores of Lake Garda in Italy and man there is stack of it as well! Arco is a real destination venue, one of the Italian 'must visit' spots for sure. I first went there back in the 90's and I've had some memorable days since. However, my very first climbing experience there involved the pleasures of being belayed by a young Italian alpinist with an Italian Hitch. Quiet an unforgettable experience it was too!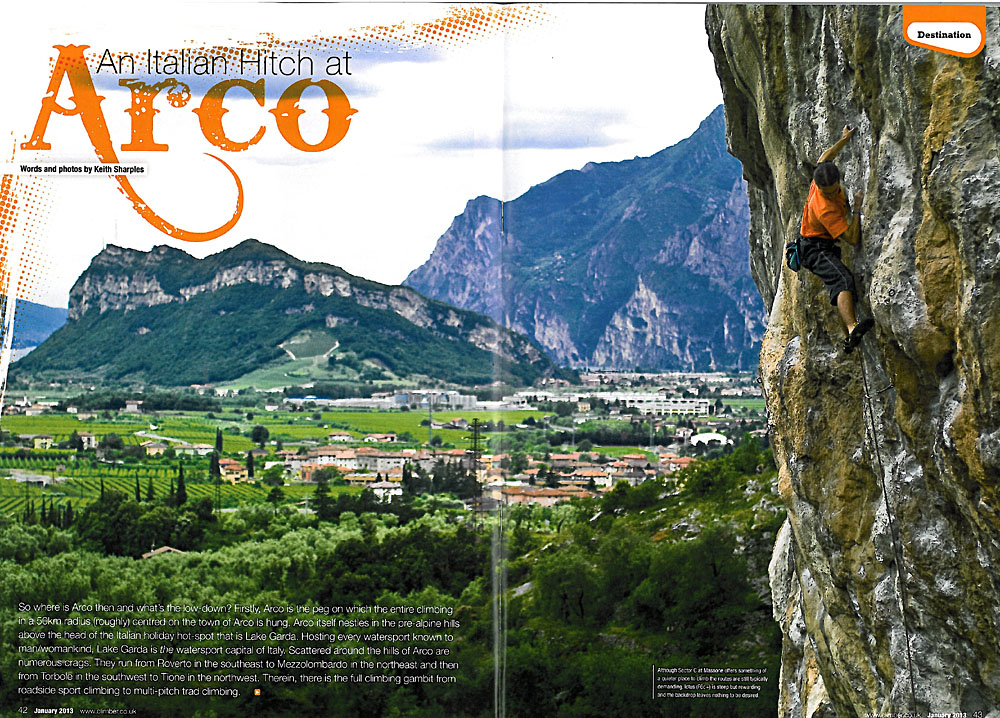 The Partick Edlinger obituary was a tough one to prep and write-up. He was a rock god, pressed from a mould the like of which produced our own Ron Fawcett. Edlinger's was a rags to riches story like many from the era. He was a seminal climber – a principal actor on our vertical stage. "Le Blond est Mort" was the headline – he shaped modern climbing more than many realise. An obituary can never do a life justice but it was an honour to try to capture the essence of the man in a few words.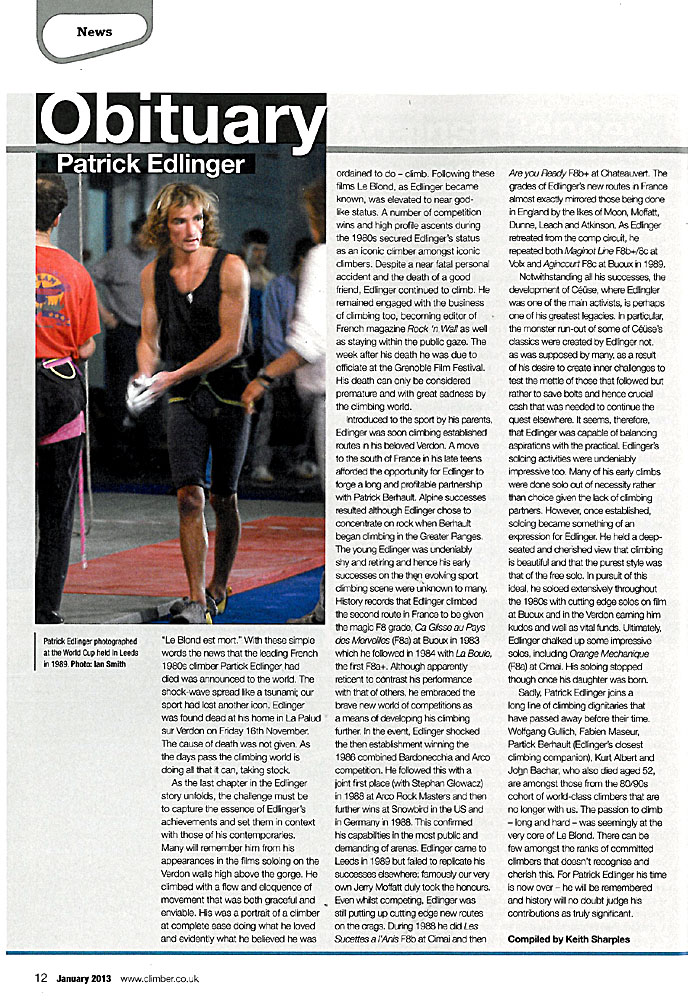 So catch January's edition pdq before the February copy hits the shelves. And just marvel at the winter climbing gallery too – it almost makes me want to get involved (again…)…