Twenty Thirteen is behind us now for sure and I've been working hard to clear the decks and get the ship ready for 2014. Wrapping up 2013 photographically means putting last year's shots both in perspective and into the archive.
If figures were the only metric, then I had was one heck of a year in 2013; 7,500 images totalling 263 GB of disk space – the largest volume of images I've ever shot in a year. Whilst the bulk were captured using my D800, some were taken with my Sony RX100, my go-to, shirt pocket compact. File sizes from the RX100 are pretty big (20MB) but nothing compared to the files (36MB) off the D800.  It's a good job that hard-drive space is relatively cheap!
However, 2013 stands out in my mind as significant for entirely different reasons. Firstly, that the better weather broadened the possible scoop of climbing subjects/locations as many of the crags dried out during the summer. The better weather also meant that it was possible to include some of the cracking scenic backdrops into the images which in turn widened composition possibilities. Finally, I was also able to push the boundaries back a bit on my usual subjects by shooting a wider gambit of sports.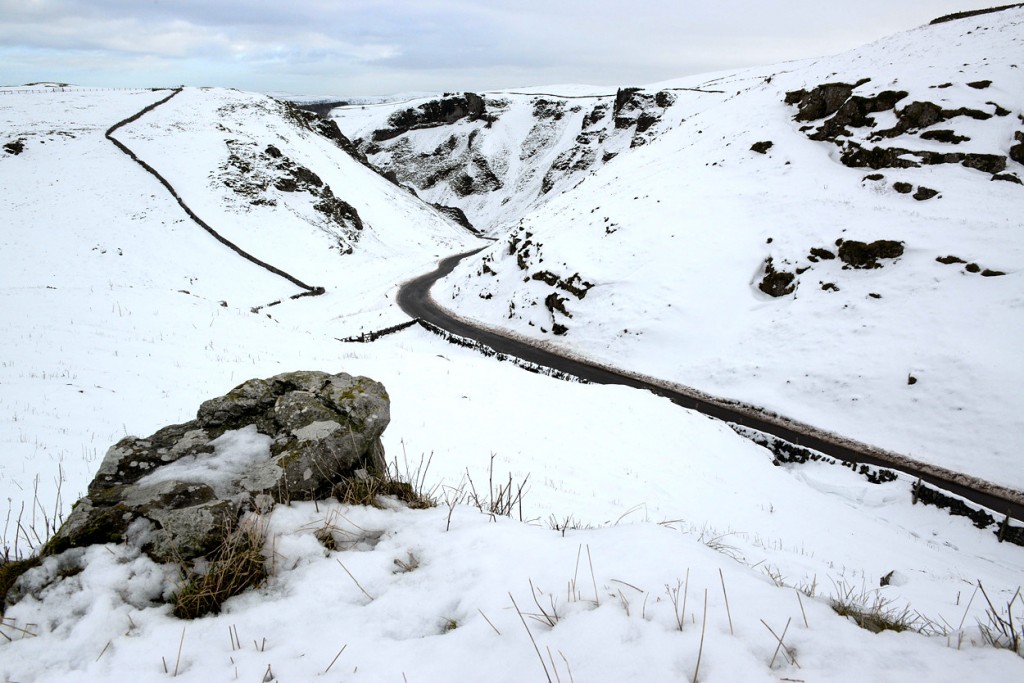 January into February are often about snow and ice and 2013 was no exception. A wintery snap in late January plastered the Dark Peak in snow. Returning from a family walk with the dog, a lone winter boulderer rocked up to Mother Cap and it seemed rude not to grab a snap or two. In as many seconds, the first shot for the 2014 calendar was in the bag – result! Farther west, Mam Tor and Winnats Pass were striking, if sombre, in winter garb. The Grand Massif in February for a skiing trip was very enjoyable but in no time it was Easter and a road trip around the climbing fleshpots of France underway. Following the traditional Font stop-off, a few days each at Vanasque, St Leger and Gorge du Tarn chalked up some successes, some failures and, perhaps more importantly, some more shots for the calendar. On a less positive note, I also chalked up the first of the season's injuries – doh! It was, however, my first visit to the Gorge du Tarn and an interesting one as well. Before I head back though I'll work my pocket strength on the Beastmaker!
Malham is a favourite early-season venue for many. Most visitors are captivated by the seemingly blank walls; the same walls that frustrate the heck out of climbers, yet draw them repeated in. The Malham scene was noticeable in 2013 given Steve McClure added a new super desperate route above the Catwalk, Batman (F9a/+), Jordon Buys repeated Rainshadow (F9a) whilst Cry Freedom (F8c) and Batroute (Fc) were respectively red-pointed by Paul Reeve and Buster Martin, two climbers operating at opposite ends of the age spectrum.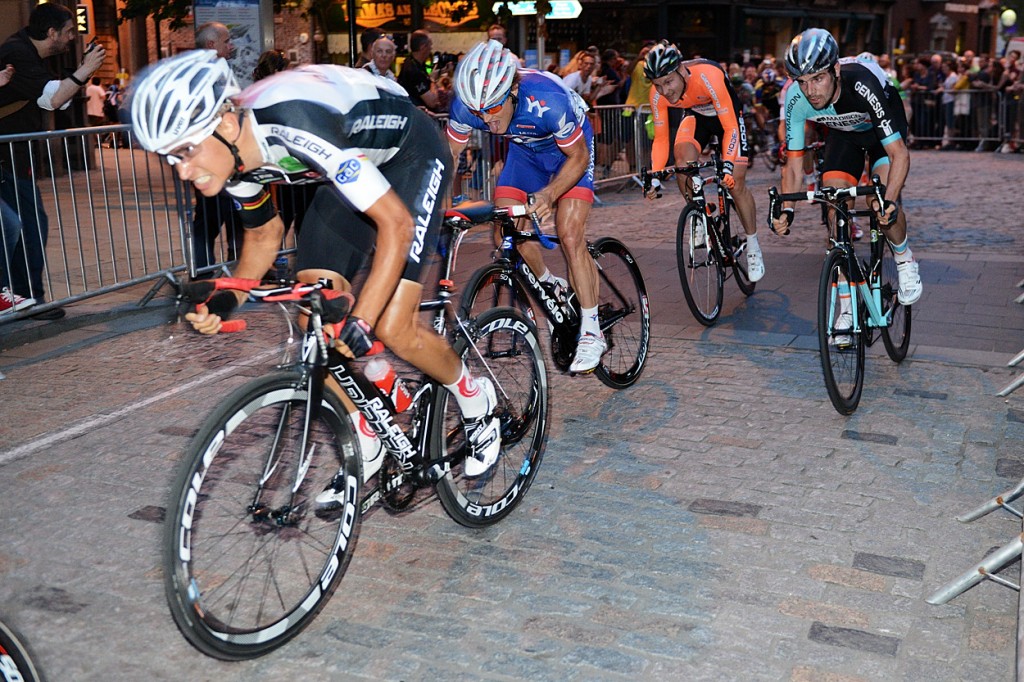 Early summer family trips into Sherwood Forest and then north to almost the farthest northwest tip of Scotland along with the Sheffield Cliffhanger and cycling Grand Prix soaked up a good month all told but give some cracking photo opportunities. Shooting fast moving action on the Sheffield GP was an interesting (read, in-at-the-deep-end…) experience. It's great to mix it up though and I was pretty happy with the images I captured of the town-centre race. I've been up to Scotland many times before but never quite so far north. Scotland really is immense and the scenery and wildlife specular. A wee hike up Ben Nevis, a drop-in at the Newtonmore Games, a visit to a Scottish Heritage Museum as well as the long hike into the far-flung golden sands of Sandwood Bay were all perfectly memorable and rewarding, but standing on the pebble spit at Cantorny Point watching the dolphins feast on the inbound Atlantic salmon in the gathering dusk is a sight that I won't forget in a hurry!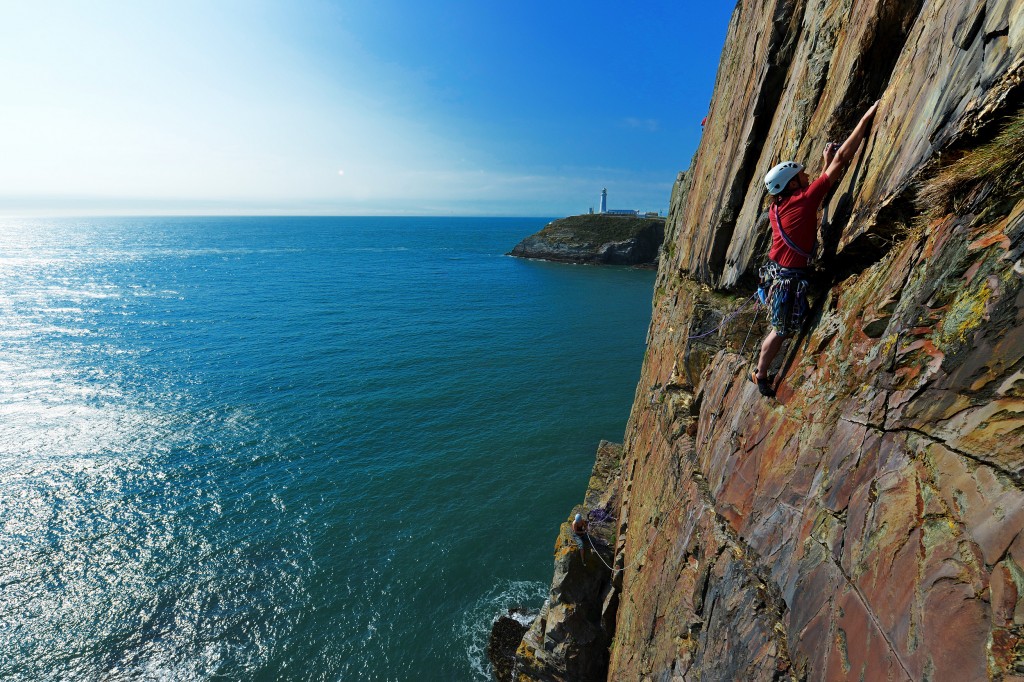 A solid month of photography saw the 2014 calendar finished and the images over the design studio. The weather was kind for once and I grabbed the opportunity to include as much of the surroundings within the images as possible. For me, a climbing shot works best when it has not only the climber and the route clearly visible but also as much of the surrounding as possible – assuming that the backdrop is of scenic merit. One of my shots which 'speaks to me the most' in the Climbing 2014 collection is the shot of Ben Meakin cruising the classic DWS, Electric Blue. I like the rock and the sea but it's the sea kayak that makes the shot though for me – I totally lucked-up on that one as a group of kayaker paddled off leaving a solitary kayaker sitting peacefully facing the crag and watching Ben casually stroll up Electric Blue. I couldn't have planned it better had I tried!
Most of my calendar shoots require considerable advance preparation in order to get everything lined up just right; right location, best light, best clothes etc.. The days themselves though are basically about going climbing – albeit I have to capture the moment. Most times though, I can turn around and see some other captivating action unfolding just behind or off camera and I manage to pick-up additional shots that are every bit as good as the calendar shots. I've included a selection of these as well in the 2013 Captured gallery. The shot of Paul Philips on pitch 2 of True Moments or the shot of the team on Wendigo both just fell into my lap during a lull in shoot the images of Neil Foster on Hanging out at Glastonbury. I love it when that happens!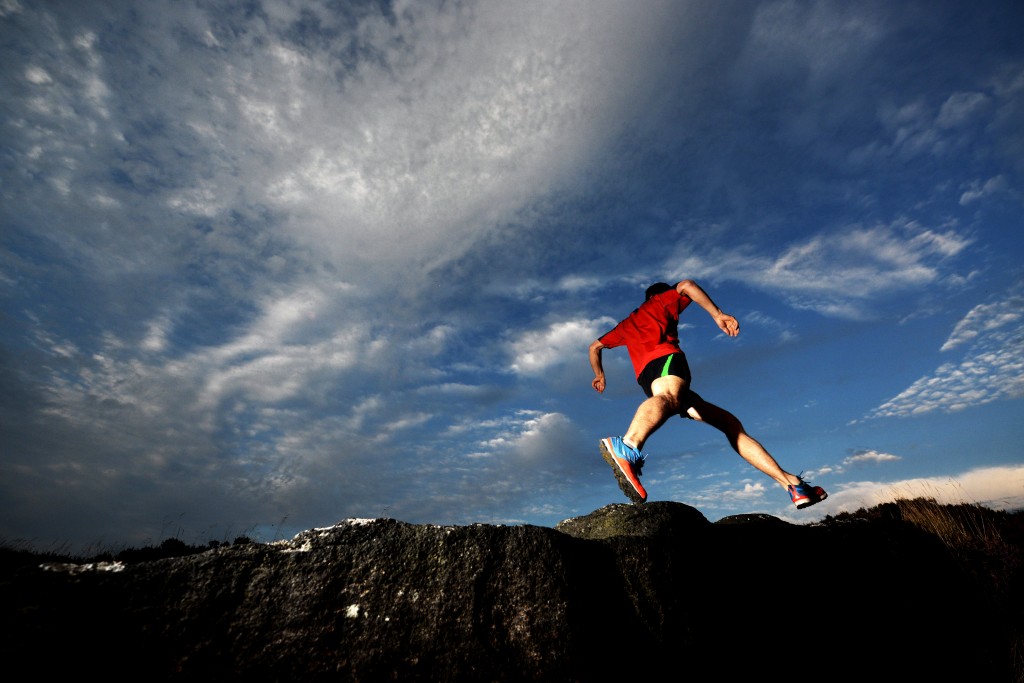 September was racing by and with it I added some running shots to my portfolio. A climbing mate was going over to the other side (running that is…) and was opening a store here in Sheffield and needed a running image for his holding page on his website. The Green Drive was our chosen venue but the grey and somewhat grim evening we'd selected for the shoot was totally uninspiring. Suddenly however, the evening burst into life when a sky fest opened up in front of our very eyes. A single strobe was all it took to get some light where it was needed – ie on Steve's running shoes and lower torso – and hey presto, Front Runner had it's holding page shot and I was rather chuffed with my first running shoot! Further running shots of the Edale Skyline fell race as well as a set of Steve running off Stanage complete my running action shots from 2013. More will follow I can assure you!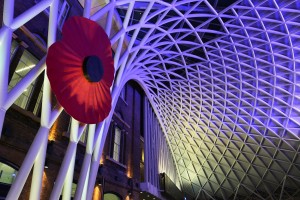 Autumn was soon here and with it came a trip down south to London. The closure of the rail network following the St Jude storm inspired a long-awaited trip to the Imperial War Museum at Duxford which, I have to say, is one heck of a venue – a genuine 'must visit' spot. London itself, with iconic sights like the Millennium Eye or Westminster Abbey are well worth the effort – especially on a sunny day! Totally by a fluke though did we drop into King's Cross Station as night fell – the new roof there looking simply amazing under artificial light!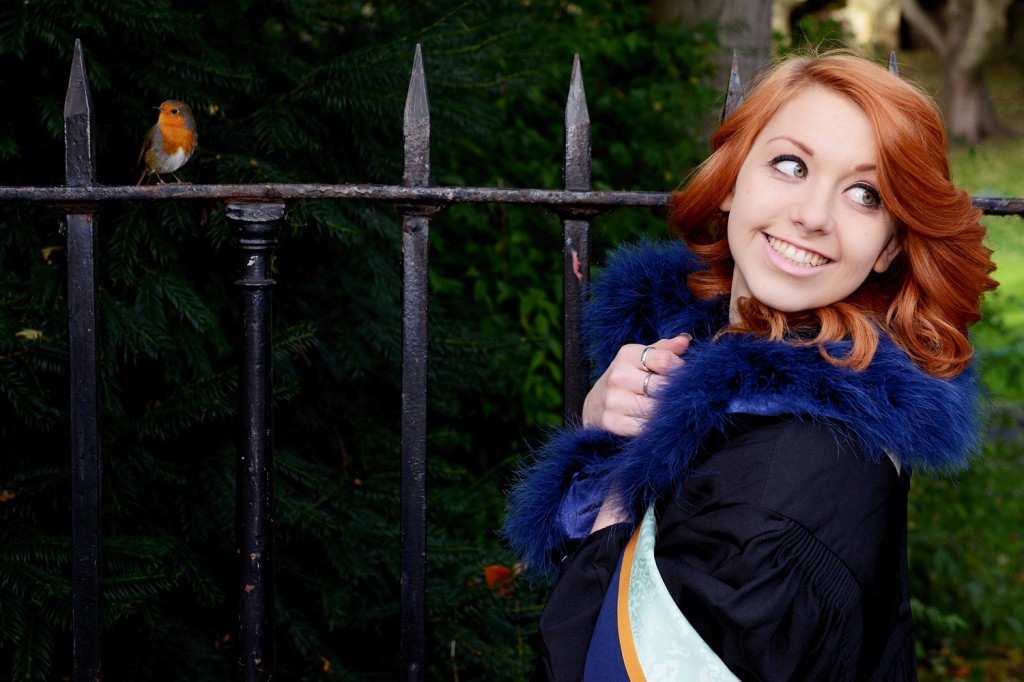 One of the last shoots of the year was a non-climbing, family affair when Vicky, one of my older progenies graduated from uni and a very obliging Robin (of the red breast variety) posed next to her in the grounds of York Minster. I don't do much portrait work but I reckon it'll be a while before I get another shot that I like as much as the shot of Vicky and the Robin; a cracking end to a cracking photographic year. Here's a link to the 2103 Captured collection. Oh, and see if you can spot the images off the RX100 – I'll bet you can't…