Despite having lived within a stone's throw of the Peak for coming up forty years now it never fails to take my breath away with what an awesome place it is! Sunday just gone, was a perfect example – just incredible…
Sheffield was havin' a bluebird day; a cloudless blue sky day, reasonably calm and peaceful – spring was fully in the air. Not so out in the Peak where there was a full-on hooley blowing. Cyclists were being blown all over the place (I know, I been that zig-zaging cyclist earlier that morning), walkers (these that cared more about their comfort than their cool appearances) had their hoods up and jackets fastened and east-facing (ie sheltered) buttresses seemed to be pulling more climbers than usual.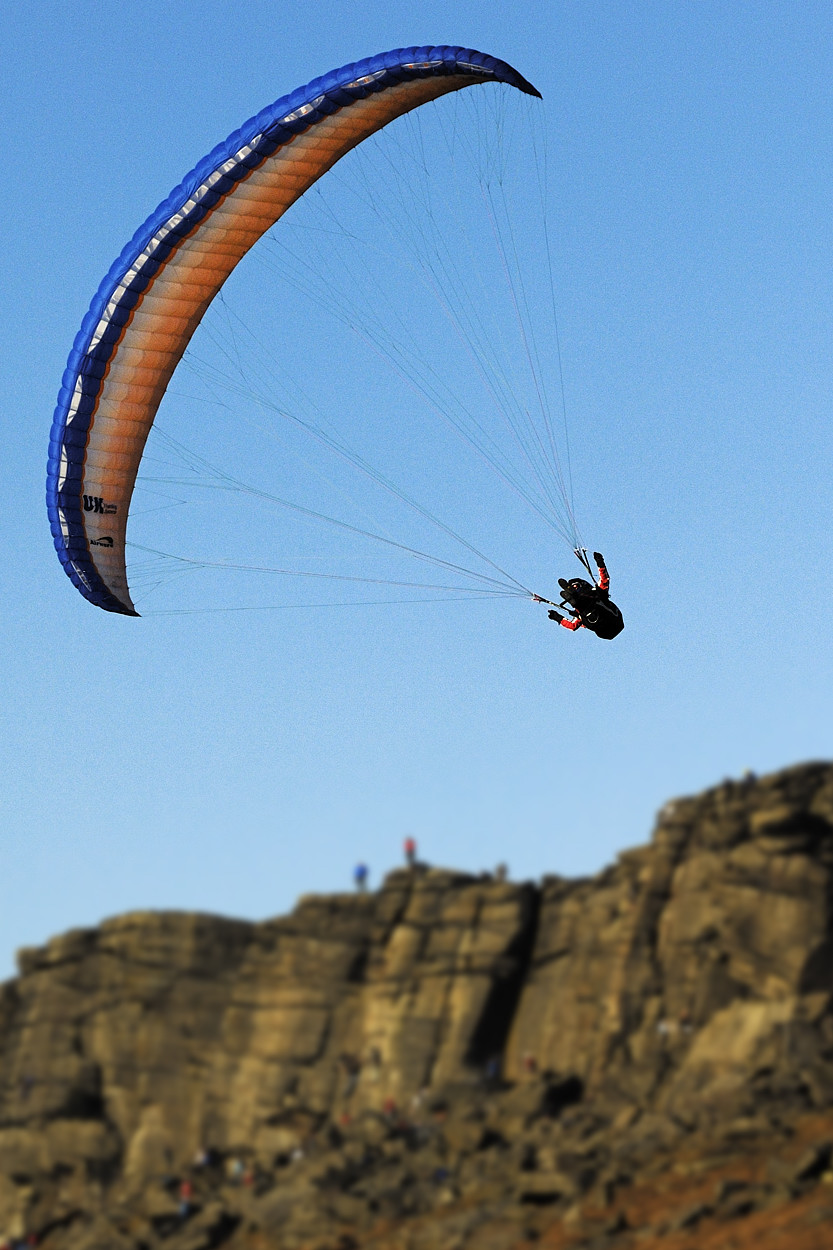 Frustratingly, and despite it being an absolute drop-dead gorgeous day, there was not much action going down and – not understandably – zilch activity upstairs. Simply there was nowt to shoot – so I didn't! Boo hoo. Last night though I was doing some work on my photo archive and came across a bunch of pixs that I'd shot a couple of years back on a similar (but sans wind) day that had been sitting (quietly) on my hard drives ever since. As I hadn't captured anything yesterday I thought I'd share the pixs from the archive. They make the point though that the Peak really is an awesome place – on every level!
'Discovering' these shots languishing on my hard drives is a tad embarrassing really hence a metaphorical note to self – "update your portfolios you puppet!"…