With 2014 fast running out I managed to grab an hour out to the Peak late this afternoon to try and capture the something of the snow we've had dumped in our lap over the weekend…
I'd heard main roads were fine but side roads and those off the beaten track were iffy to impassable so I kept it simple and headed out to the Surprise View. I knew driving out that I'd left it late but figured that something would grab my attention so I parked the car and headed off towards the Surprise View itself. Last time I'd been there I shot a tree above Lawrencefield Quarry so thought that might be a good starting point. However, walking up I spotted a lone tree in the middle of nowhere so I doubled back rather jump the fence. Responsible for once!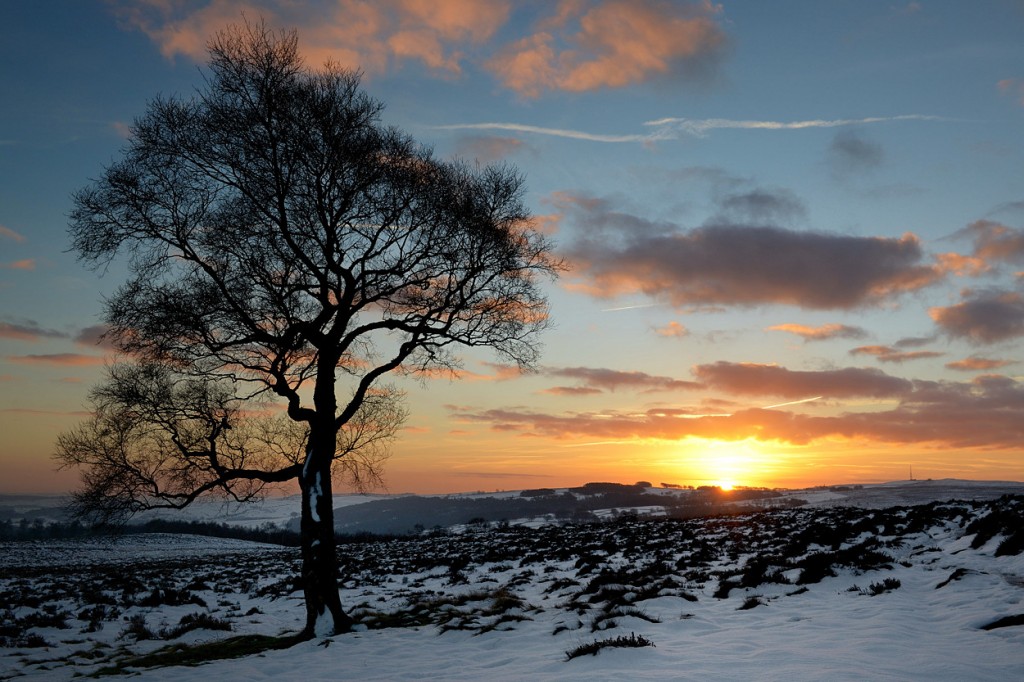 As they say, "Beggars can't be choosers" and given that the sun was on the verge of disappearing I set-up PDQ and got a few shots off.  In next to no time the sun had gone so I figured I'd walk over to the Surprise View and then back to the carpark. The Surprise View is one of the wonders of the Peak District; so well-named. However, the view down the valley wasn't inspiring – it was pretty dusk by then – but perfect for car-trails though as the cars zipped round the bend itself. It was too cold to mess about with ND filters so I dialled in the lowest ISO I could and under-exposed by a couple of stops and grabbed a few light-trails looking both into the Hope Valley and back towards Sheffield.
It definitely wasn't the most meticulously planned and executed photo-shoot ever, but hey-ho. Here's a selection of what will – in all probability – be my last shots from 2014…